Electrolux Washing Machine Repair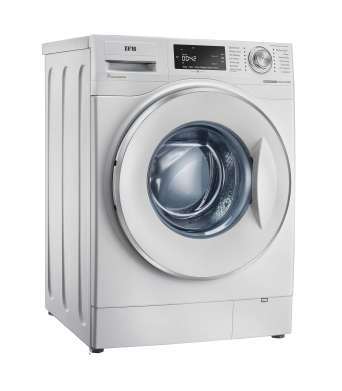 Electrolux Washing Machine Repair
From the basic to the high-tech, Electrolux manufactures a variety of appliances for the whole home. Does this brand have a useful presence in your home? If you have an Electrolux washing machine, LS Washing Machine Repair offers the Electrolux repair services you want. Electrolux has a full line of kitchen and laundry appliances designed with the consumer in mind. With options for every space, Electrolux provides both residential and large commercial appliances. But what happens when your Electrolux washing machine is on the fritz? Let the experts at LS Washing Machine Repair take care of that Electrolux repair! We are always at the top of the list when Electrolux washing machine users need to avail themselves of some repair services. LS Washing Machine Repair has spent many years in taking the training so that they can service brands like Electrolux. The LS Washing Machine Repair experts provide quality work every time, in addition to a commitment to keeping your home safe. Our team of skilled technicians is fully capable of diagnosing and repairing a wide variety of common and complex washing machine issues. We take pride in providing our customers with swift, affordable repair services, and reasonable rates. Moreover, our commitment to fair and transparent pricing is one reason why our customers are so happy with our services. If your Electrolux washing machine is malfunctioning or not working properly, contact our team for a comprehensive quote.
Common Electrolux Washing Machine Problems
So, if you are looking for quality Electrolux washing machine repair services, your local LS Washing Machine Repair will gladly get your home back up and running.
Need Help ?
Feel Free To Call Us - +65 64328485
How can our repair company assist?
Anyone who does their laundry knows the pain of getting ready to wash your clothes, only to find that the washing machine is broken. Often, it won't spin properly, or it struggles to drain. The same can be said for dryers that don't heat up or won't turn off. For Electrolux makes and models, our team can help diagnose and solve virtually any issue with your washer. Our repair technicians have decades of experience working with Electrolux appliances, ensuring we have the knowledge and ability to handle repairs with haste. If you would like a certain part for your Electrolux washing machine repair or want to know which one you need, LS Washing Machine Repair can help! Our appliance experts can troubleshoot your unit, source your part, and install it for a full-service experience. LS Washing Machine Repair is committed to going above and beyond to keep your home running and safe. In addition to repairs, we also offer regular servicing to increase the life of your washing machine and keep them efficient.